Wescot is a debt recovery company that is based in Hull, Glasgow and Saltcoats. Employing 650 people, Wescot are able to process the 5 million accounts per year that they receive, to the high standard for each of the company's clients. Customer satisfaction is a philosophy that runs right through Wescot and is most pronounced in the learning and development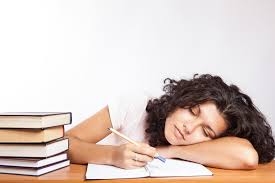 programmes that the team put together. With the changes that the debt recovery industry is currently undergoing, there is even greater emphasis on a successful training department to better cope with these new changes.
The Financial Conduct Authority (FCA) has recently taken over as the regulator of debt recovery companies. This means that the team at Wescot behind learning and development have worked hard to make sure that the training that their staff receive adheres to the guidelines set out by the FCA. Complaint management is an area that has received greater scrutiny amongst other areas. For Wescot, it is important that they are able to maintain close relations with their clients and the employees at the company are trained to explain to clients exactly what they can expect under the new rules from the FCA.
In order for employees at Wescot to feel motivated to convey the company's philosophy of customer satisfaction, they have to feel engaged with the company. One of the most effective ways of increasing their engagement level is to enhance their training and skills. Wescot's learning and development department have put together a training programme, that through reviewing all employees they can work on the areas that need improving. What this means for Wescot's clients is that every employee should be dedicated to satisfying their needs and everyone delivers the same high standard of service.
Ultimately, employees at Wescot have to be aware of what the company's aims and objectives are. The learning and development team have a comprehensive induction process that relays this information to all new employees but they also extend this throughout the whole company. Under the leadership of Mike Rustill, a highly trained and educated L&D leader that joined Wescot from O2, the L&D department ensure the success of the company through their training and review processes.