One of the most important aspects to running a business is to make sure that each member of staff is trained to the highest standard, in order to conduct business with a certain level of autonomy, carrying out the company's mission to the best of their ability. To this end, Wescot Credit Services provide their staff with many courses and training days to ensure they act as a true representative of the company. Training has also been proven to increase engagement levels between company and staff; therefore a more motivated workforce is a more efficient one.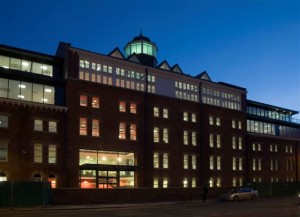 Wescot Credit Services is one of the largest debt recovery companies in the UK, with offices across Scotland and England; they process over 5 million accounts each year. This high volume of work requires employers to pay close attention and conscientiously process each account with the same high standard as the last. This then is transferred to the clients of Wescot, who constantly put their customers first. A more efficient turnaround on a debt recovery project means lower costs for the client, as well as stronger relations, meaning a high chance of the client returning to Wescot in the future. Learning and development therefore is very important to the company; each employee is entitled to inductions into the company that highlight the company's strengths and business objectives as well as regular reviews on performance and clear set targets for their continued success.
In addition to being continually reviewed, Wescot Credit Services then offer their employees training in the areas that are perhaps not as effective as in other areas. The Learning and Development team concentrate their efforts on ensuring that their employees are treated with respect when undergoing training, so as to not make them feel disassociated with the company. This again increases the likelihood of a successful debt recovery campaign from Wescot.
Wescot Credit Services also operate a transparency policy on what the management team can be expected to do for the staff. This increases staff morale and shows that there is not such a divide between the management and their delegates. The management team at Wescot take an active role in learning and development of their staff, engaging in review processes and encouraging the Wescot employees to take responsibility for some of their own learning, developing them outside of the office as well.