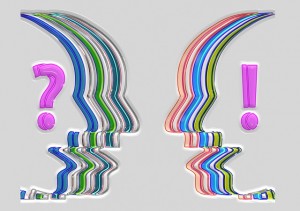 Goneaways have become more difficult to identify for debt collection agencies, complicating tracing methods utilised in order to access and interact with customers. It used to be the case that all goneaways could be identified quite easily and treated equally, but major changes in the industry and in housing have made this much more difficult. The industry is facing the challenge of ensuring that organisations avoid repeated, contact with third parties to whom the relevant accounts do not belong. Such incorrect contact has significant consumer impact and this is among the issues Wescot, along with other ethical debt collection agencies, wish to resolve.
One problem facing the industry is the tendency of many organisations to regard trace activity as a mere exercise in data gathering and not as an investment. This attitude has led several organisations to choose cheap and quick approaches to trace and to miss out on the benefits, to the consumer and organisation, of approaching trace with more care and attention. The necessity of finding solutions that enable ethical and effective customer interaction, in particular with no-contact segments, is becoming increasingly pressing within a culture that is more and more customer-centric. It is estimated that 30-40% of no-contact segment populations are 'hidden' goneaways and how to approach this issue remains a major concern within the industry.
Simon Armitage, the head of product development at Wescot, has emphasised the vital importance of customer contact. It is clear that investing in the cost associated with a trace or a contact is critical in many cases, but the industry remains challenged by how organisations within it may demonstrate a good return against such investments made. The value of such investments, Armitage says, is in the results' visibility alongside the organisation's consequent capability, which is to consider the results in question and apply the most appropriate treatment. Mis-use of third-party data is unlikely when this approach is taken. It is also the case that correct, ethical treatment is made easier, with appropriate ways of dealing with the situation being clearer in such instances. Older tracing formats are evolving alongside the emergence of new trace products to accommodate this responsible approach. The broader market can significantly benefit, alongside organisations in the sector, from a product that delivers live customer contact and not merely data validation in its basic form.