A trend of recent years is that some of the standards and general practices prevalent within the consumer credit industry have been brought into sharp focus. Organisations need to take the issue of compliance seriously. They also need to be careful with their choice of partner in those circumstances where debt collections and tracing services are outsourced. It is natural for businesses to seek cost-effective solutions (especially at a time when many organisations are still recovering from the effects of the economic downturn). Equally as important however, it is worth finding out more about the proposed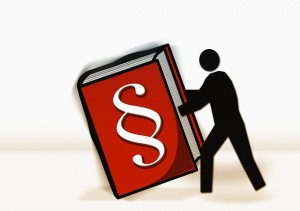 agency's attitude to compliance. One useful piece of advice is to identify those companies that have the processes in place to ensure the whole business operates in accordance with the spirit of the regulations – rather than attempting to do the bare minimum to stick to the rules.
Wescot is a very good example of a company that has compliance at the heart of its business. This commitment to treating customers fairly has advantages not just for those individual customers, but also for the organisations it works with. By treating customers with professionalism and fairness, there is a greater chance of coming up with solutions that are acceptable to businesses and realistically achievable by individuals.
Wescot has always rejected the type of practices that in the past have given debt collection agencies (and by association, the organisations they carry out work on behalf of) a bad name. Such behaviour included overly aggressive correspondence, constant non-productive phone calls and visits in person conducted in an inappropriate manner. Now more than ever, such behaviour is likely to result in an agency and/or the organisation it is working for being publically admonished by the authorities. The business model adopted by Wescot and its attitude to compliance provides a useful benchmark to other organisations involved in debt collections work. The industry-wide guidelines that are now in place are designed to ensure customers are treated fairly. In practice, this means all operators in the field should aim to conduct themselves in the same manner as this company.
Organisations also need to be increasingly aware of their wider brand image and of how easy it can become tarnished. For a customer who believes he or she has been treated unfairly when it comes to resolving an arrears issue, it has never been easier for that customer to share his or her experiences publically.