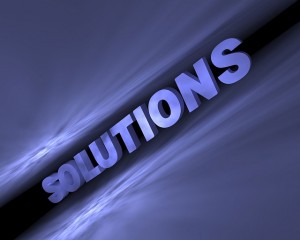 A significant increase in mis-traced customer data has led the collections industry trade assoication, Credit Service Association, to crack down on faulty methods of tracing such data and to provide solutions for improvement. The upsurge in data problems is partially due to the banking crisis that has seen extensive restructuring of practices in mortgage lending which has directly led to more people either living with relatives or seeking rentals. These 'hidden' customers can be extremely difficult to identify in order to verify faulty data or address collection processes. Relying on old tracing methods has led to growing numbers of mis-tracing incidents.
Repetitive Capturing of Lead Data by CRAs
Credit reference agencies (CRAs) have had the habit of correcting erroneous data without informing other CRAs of the updates. The problem with the antiquated system is that all those working at CRAs, as well as those relying on their records, can find it extremely difficult to recognise what data is current and what remains errant and thus data updates are often repeated.
Solution: CRAs have suggested creating a helpline between their offices that allows mis-traced data alerts to be shared and then corrected by all involved. This procedure of unified data correction will significantly reduce repeated mis-trace investigations and the subsequent confusion.
Non-verification of New Data
Yet another problem lies in organisations that load new addresses into their systems without utilising any form of verification process. This new data is often assumed to be correct, enters the main company account system and is then spread to multiple other sources. However, the addresses are quite often incorrect and can end up as a verified address change on the files of consumers.
Solution: Adherence to Credit Service Association (CSA) guidelines is being stressed which instructs those reporting address changes to do so only after acceptable steps have been taken to validate the data at their level.
Wescot is a leader in the debt collection industry and has arrived at that status because it adheres to strict regulations. This close attention to detail allows Wescot to be extremely successful at recovering debts that are held as outstanding. Wescot contact information will get you started on the road to debt recovery.