It is sometimes the case that organisations regard tracing activities not so much as an investment but as a simple data gathering exercise that ought to be carried out as quickly and as cheaply as possible. Solutions that some businesses rely on take the form of data cleansing to provide a light-touch indicator of where a customer may be living, in addition to designating all goneaway debt cases as 'trace and collect'. Such approaches may meet the basic needs of many organisations. As Wescot appreciates however, such an approach, in isolation, can result in missed opportunities for organisations. In particular, they restrict the possibility of being able to re-engage meaningfully with a previously missing customer who has been traced.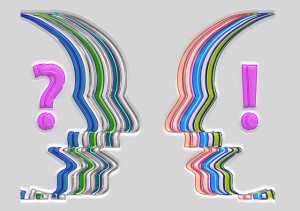 By making actual and meaningful contact with a customer once he or she has been located, it provides far greater opportunity to deal with the arrears issue in an effective manner. Re-engagement makes it possible to treat customers fairly and work out a repayment plan that is acceptable to both the individual customer and to the organisation. It also opens up the possibility of rehabilitating the relationship between business and customer. From this perspective it can be seen that there is a place for basic data validation but at the same time, this should not be seen as a cheap and easy alternative to a product focused on delivering live customer contact.
There is also an important compliance-related element to this. Since the credit crisis of 2008, commentators, policymakers and the public have turned their gaze on conduct within the financial services sector as a whole – including the practices of those organisations engaged in debt collection. Under the revised regulatory framework, it will no longer be possible to ignore the fact that customers have failed to respond to all correspondence sent or that they have failed to answer telephone calls (especially where it transpires that those numbers are no longer current). Certain practices carried out previously in certain quarters of the consumer credit industry such as overly aggressive correspondence and inappropriate doorstep approaches will obviously fall foul of the regulations. What is more, such behaviour would almost certainly have an adverse impact on the reputation of the organisations involved in it. The leading UK debt collection agency, Wescot is a natural choice for anyone looking for a tracing solution from a company with a proven track record and a commitment to treating customers fairly.