The team at Wescot Credit Services are hoping to learn new ways to improve their services for customers as well as promote general industry excellence by sponsoring the CCR Interactive one day event and Credit Excellence Awards.
CCR Interactive is a one day credit industry conference event that includes the Credit Excellence Awards and the Awards Dinner. As a popular event and with a highly regarded sponsor like Wescot Credit Services, the CCR Interactive event is set to host a high calibre of speakers and delegates who can lead interesting and informative debate. Paul Jenkins, Chief Officer of Wescot, has expressed the value of expert delegates discussing new approaches to industry standards. He explained how, during a period of unprecedented uncertainty and change within the credit industry, it is essential that there is strong leadership from high calibre speakers who can promote the values of ethical practice. The team and Wescot Credit Services are looking forward to learning many new ideas from the discussions raised at the CCR Interactive event.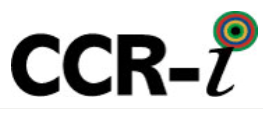 The CCR Interactive event is good news for customers as the event will be encouraging businesses to strive towards fairer practices. The Credit Excellence Awards will be rewarding companies with the best business practices and holding them up as examples to follow. The Awards Dinner will then provide a greater opportunity for speakers to raise issues and for delegates mingle and debate ideas.
For customers, Wescot Credit Services' sponsoring of the CCR Interactive event represents their continuing dedication to better business ethics. As debt collection can be a sensitive and complex issue in which companies need to deal carefully with all parties concerned whilst diligently collecting on all debts owed. As sponsors Wescot can encourage a positive agenda and lead the discussion in how to promote fair customer treatment.
Wescot Credit Services is one of the UK's leading debt collection companies. Over ten years of trading Wescot have learnt the importance of treating all clients fairly in order secure a positive outcome in all debt collection situations. By constantly striving for customer fairness Wescot has become one of the largest agencies in Britain. Wescot Credit Services employ over 650 members of staff and have offices in Glasgow, Hull and Saltcoats. Over 5 million clients a year trust the reliability of the Wescot agency.