Debt collection is part and parcel of running a business. It is not a pleasure to chase people that owe money, but it is necessary to do everything that is possible to understand why the customer hasn't paid and to work with them to find a position where they can repay the monies that they owe. Where such activity is required, this where you need to turn to experts like Wescot, who rehabilitate your distressed portfolios through their wide range of products and services.
Choosing a debt collection agency to advise, support and deal with business debt is the preferred option of millions of UK companies, and this is where Wescot fits in. Wescot are a well-established organisation offering debt recovery services to companies of all sizes. With forty years in the business, they know their stuff, which is why they are currently one of the largest debt collection agencies within the United Kingdom today.
Wescot has strong values and ethics, and treating customers fairly is always their number one priority. With a workforce of 650 over three sites spread across the UK (Hull, Glasgow and Saltcoats), Wescot go to great lengths to ensure they do business in a scrupulous manner for all concerned.
Their values encompass five key points; professionalism and quality, growth and people development, productivity and efficiency, top class customer service and green credentials.
For Wescot, providing a high standard of service is paramount, they take quality assurance seriously and they constantly review their client offering to ensure they provide the very best professional products and service.
The staff employed at Wescot work in a positive environment which encourages everyone to make valuable contributions to the growth and future success of the business. By offering a great packages and on-going training, employees have plenty of opportunity to grow with Wescot.
Happy staff working in a motivated environment ensures that Wescot can achieve high productivity levels that are delivered efficiently. Good performance increases performance for clients leaving staff feeling fulfilled, satisfied and consumers happier with a debt repayment plan in place that is sustainable to their needs.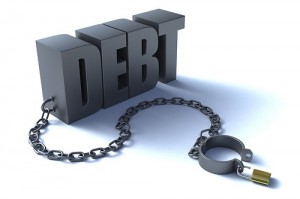 Wescot has had the lion's share of debt recovery business in the past and they strive to make sure they retain this enviable position in the future. As the credit industry evolves, Wescot are keen to provide a great customer service through building and maintaining trusted relationships with their clients.
Looking after the environment is everyone's responsibility, and Wescot recognise the importance of increasing their green credentials by putting certain measures in place to recycle and play their part in caring for the planet.