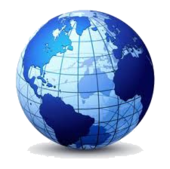 For many large companies, it is important that they should attempt to speed up the efficiency of all the processes that enable the business to keep running. This goes for not just the primary systems that make up the initial business model, be that credit lending or selling watches, but the background processes that are necessary for any business to work, departments such as human resources have to be as efficient as possible reduce costs for the business as a whole. The Equinti group specialises in improving these systems through the use of IT programmes and software. One of the more common products that Equinti offer is called Perito and the Perito system is used extensively in automating many processes and actively reducing the costs for Equinti's clients.
One of Equinti's current clients is a credit management company from Glasgow. Wescot is one of the UK's largest debt recovery companies, employing over 650 people in three locations throughout the North. Because the debt recovery industry has recently been put under increased pressure from the new regulatory body, the Financial Conduct Authority, companies have had to greatly improve their customer relations and complaint management systems. Perito is one such automated system that has been shown to reduce the 'risk associated with manual processes', so says a spokesperson for the debt recovery company. Wescot is now in a position whereby they can much more efficiently deal with complaints from third parties by utilising the Perito system. Each mistake that is left absent by implementing Perito is a mistake that will no longer affect the running of the business. The programme works by sorting the complaints into a database with each one ranked in severity. This means that the more imperative complaints will be dealt with quicker, in accordance with the FCA regulations.
Equinti have worked closely with large IT companies, Microsoft and IBM in order to create their automated IT systems. With the backing and support of these companies, clients of Equinti can rest assured that the most efficient and best quality programmes are in their hands, actively contributing to both a more efficient and cost effective business. For Equinti, their philosophy is the continued reduction in unnecessary costs and this can be seen through the software programmes that they develop.