For those individuals or organisations looking to outsource debt collection work, it is worth taking time to work out a list of priorities of what they want from a service provider. Value for money is likely to be top of the list (especially for those businesses that are still recovering from the effects of the economic downturn). Another item that ought to be high in any list of priorities is fair treatment of customers.
Those organisations unfamiliar with the workings of the debt collections niche may assume that fair treatment of customers is more to do with pure ethics and bears little or no relationship to achieving successful outcomes. In fact, as the leading UK debt collection agency Wescot demonstrates, fair treatment of customers tends to result in outcomes from which all parties benefit. This particular company has been at the forefront of best practice and has a proven track record when it comes to setting an example to other operators within this niche.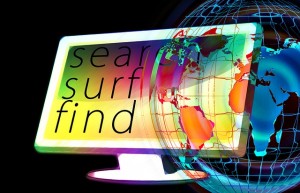 Use of technological solutions has an important part to play in this particular sector, as Wescot is well aware. Many companies use 'smart data' tools in which databases are cross-referenced as a method of tracing customer with whom organisations have lost contact. These can be useful but they can also have their limitations. One issue is that the majority of operators in this field use similar types of credit reference agency lead-generation data tools. The same information and data sources tend to be accessed on multiple occasions. If part of that information happens to be incorrect, multiple mis-traces can happen. It can be all too easy to assume the data is valid when in fact it is not. One of the unfortunate consequences of this can be that third parties are contacted in error on multiple occasions by multiple organisations.
Wescot knows that technology, when used in isolation or when put to use by inexperienced staff can have its limitations. When it comes to tracing customers, the company uses effective validation technologies coupled with experienced staff. Once a likely trace has been established, the company also recognises the value of re-establishing meaningful contact with that customer. This provides the opportunity for outstanding issues between organisations and their customers to be resolved in a manner that is appropriate to the circumstances of the customer.