Dramatic changes in mortgage lending in the UK, such as the loss of 110% of value loans and the reduction in availability of interest only packages has led to an increasing number of people either renting property or living at home or with other family members for longer periods of time. This in turn has created a situation where tracing in the debt collection industry has also changed, with true goneaways becoming harder to spot than ever before. Members of the Credit Service Association are undertaking huge volumes of tracing, with some form of data cleansing occurring at the point of load across some 70% of all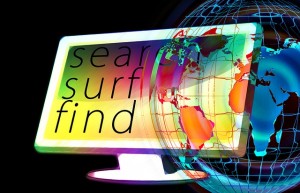 new businesses. When compared to the figure of just 40% as recently as 2007 this shows a significant increase.
Throughout the tracing market, there have originated a number of new products offering smart-data tracing solutions, yet these fall into the category of indicative lead generators and there can be seen a direct correlation between the increase in the use of these and the growing number of mis-traces. As the regulation of credit services and debt collection moves this year to the Financial Conduct Authority from the Office of Fair Trading, mis-tracing will become a key area of focus. Where poor solutions are allowed to enter the product delivery chain, those who hold approved-person positions can now expect to be held accountable. The CSA is now seeking the promotion of higher standards across the industry.
Wescot is the largest debt collecting agency in the UK today, servicing over five million client accounts annually and employing more than 650 staff. The aim of Wescot is to deliver favourable outcomes, creating arrangements between individuals in debt and clients which take circumstances into account and to provide each client with the products which suit their individual needs whilst simultaneously protecting their brand and their image. There are strict compliance standards in place when it comes to the ethical collection of debt, many of which Wescot helped to evolve and implement as market leaders. The compliance standards in place far surpass others in the industry and have been recognised by both Trading Standards and the Lending Standards Board.