Customer data is one of the most challenging aspects of credit collection. Given the significance of collections performance in a credit collection company's overall performance, what becomes important is ensuring that data and intelligence is as complete, accurate and reliable as possible.
Financial performance is not the only reason behind the importance of high quality data and intelligent data systems. In gaining the most complete and accurate profile of customers, agencies are able to understand each individual situation as clearly as possible, which in-turn reduces errors and allows for the most fair and appropriate remediation.
The international credit information company Experian has some of the most advanced credit information and information analysis capabilities in the world, and for a number of years Wescot Credit Services has been in partnership with this company to take advantage of these capabilities. Customers know Experian as a credit score reference provider, while collection agencies know them as the provider of important data services that can make all the difference in a competitive marketplace.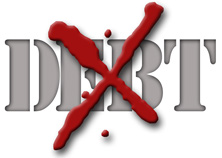 Wescot has benefited from the complete and accurate data that Experian delivers. Such data allows the company to perform better assessments on the characteristics of customers, and improve collections performance, which in unison heightens the company's competitive advantage within the UK's collections and debt recovery markets.
Experian recently introduced a new dynamic platform: ExPin. This advanced and innovative platform takes a new approach to data matching, assigning each person on file a unique identifier PIN. This PIN significantly reduces erroneous duplication, significantly improves successful matches and overall data quality, and increases accurate data retrieval.
In an industry where debt collection practices are a key issue and companies are subject to close scrutiny and increased regulation, technology now proves vital in helping collections agencies to improve their activities and adhere to obligatory guidelines.
The implementation of the new ExPin system has allowed Wescot Credit Services to take into consideration more accurately and fully the circumstances of each individual customer. Interested in taking the most fair and measured approach to collections as possible, the company have taken advantage of this advanced data system to deliver the most appropriate solutions for the repayment of debt.
Wescot's partnership with Experian is something which benefits both the consumer and the client, and allows the company to continue to achieve the highest levels of compliance in the debt collection sector.