Over the past decade, the average UK citizen household debt has nearly doubled from £29,000 to over £54,000 today according to a Centre for Social Justice Report released in November of 2013. The same report revealed that home-related debts are creating over 5,000 homeless eve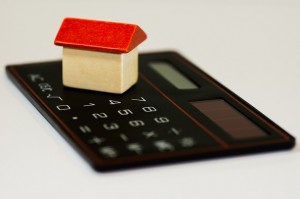 ry year and rising energy costs are placing even more pressure on families still abiding in either purchased or rental homes.
This present trend of indebtedness was triggered by the financial crisis that devastated the economy, jobs and industries across the UK in 2008. When the downfall occurred, millions of Brits were already deeply in debt due to loose spending and poor savings habits. Various banks and companies are increasingly handing over delinquent debts to debt collection agencies, but they aren't the only ones.
Other Entities Seek Debt Collection Help
Besides banks and retail companies, other entities are joining the Pied Piper debt collection line of those who need assistance collecting sums in arrears. As rising energy costs strap home budgets, gas and electric companies are increasingly handing past due accounts to collection agencies such as Wescot. They aren't the only ones, however, as companies providing water and sewage services are beginning to follow suit.
Universities are also beginning to seek help as well due to students falling delinquent on massive student loans. Recently, the University College Dublin, Ireland's largest institution of higher education, turned over roughly €1 million in student debt to a collection agency.
It isn't only private sectors feeling the pressure. UK's Government also holds over £22 billion in public debt according to a statement made this past July by the Chair of the Committee of Public Accounts. Mismanagement of accounts, the failure to successfully retrieve monies owed and a failure to reduce borrowing have created a situation where the British Government is seeking collection help from other agencies.
Wescot services over 5 million accounts annually. Their successful approach to debt collection has made them one of the largest and most sought after agencies in the industry. Not only are client goals of debt recovery normally met and exceeded, but customers owing debts are more willing to participate in repayment programmes that are tailored to their individual economic circumstances. More information on Wescot and its successful debt collection strategies can be found by watching videos at the Wescot YouTube account.