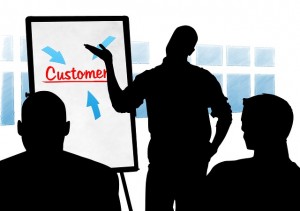 Treating customers fairly (TCF) is a large part of the changes being made in the financial services industry as changes to the regulatory environment bring all institutions under one single governing body. In the wake of the banking crisis, a new and more customer-centric business model is emerging, with focus on increasing customer confidence in order to assist the recovery of the UK economy post-recession. Consumer confidence in financial institutions has noticeably dropped in recent years as households cope with the changes to their own personal financial circumstances with prudence and forethought. The average family discretionary income has risen by only £11 per week over a five year period, a far lower percentage rise than that of wage growth or interest rates. As a direct result of this consumers are reacting by decreasing their spending rather than increasing their borrowing.
The £11 per week rise in discretionary income per household equates to just 8% over five years. In terms of the mortgage market, a rise of just 25bps in the standard variable rate would immediately wipe out that 8% and a rise of more would equate to the average disposable income actually dropping to below March 2008 levels by a significant degree. Little wonder, then, that consumer confidence is at a low ebb. The backbone of any flourishing economy is the confidence of the individual members of society to consume. In a bid to increase consumer confidence financial institutions at every level are rapidly altering strategies, creating a far more compassionate banking world with focus on treating customers fairly.
The consolidation of all regulation of consumer lending and debt recovery into one single body has helped to drive real change, protecting the needs of consumers and over time increasing buying confidence. As the largest debt collection agencies operating within the UK today, Wescot is one company at the forefront of the changes. Wescot is not only proud to operate with compliance standards which are unsurpassed within the financial services industry but has in many cases helped to shape the changes in regulation. Consumers today find Wescot focusing primarily on reaching solutions which are beneficial to all parties involved and which treat customers fairly, taking into account personal circumstances and creating affordable and reasonable repayment plans which enable each customer to begin to get out of debt faster.