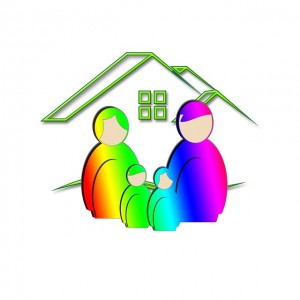 Understanding what contributes to sustained economic growth is extremely important in relation to making the correct decisions to bring about such change. Immediately following the credit crunch, and with families throughout the country struggling financially, the Bank of England introduced extremely low interest ways in the hope of cushioning the blow of the tough financial times. The interest rates remained low for a substantial period of time which did indeed improve the financial situations of families throughout the United Kingdom. Following these cuts to interest rates in 2008 it was reported that families had more money to spend after they had paid household bills. Annual discretionary income trackers assess how much disposable income a family has after the deduction of the cost of living. These trackers had shown that following the drastic reduction in interest rates, a typical families disposable income increased from approximately £139 to £165. This increase lasted for roughly two years after the interest rates were lowered and brought a stability to the economy in the United Kingdom.
The improved stability of the market would not last. In 2010, the amount of disposable income that a family had to spend began to steadily decrease. This was due to a number of factors such as increases in the cost of living, rising prices for consumer goods and low levels of wage growth. Despite the cost of living increasing significantly over a five year period, the average household income only increased moderately therefore having a negative impact on a families disposable income levels.
Disposable or discretionary income plays a hugely significant role in the stability and improvement of the economy. It has been concluded that in order to strengthen the economy in the United Kingdom, consumer confidence must be restored. Consumer confidence is vital in terms of the amount of money a family is prepared to spend each and every week. Should a family have a low level of disposable or discretionary income, the confidence of that family to go and spend the money will invariably be low. This results in a sterile market place and problems for businesses and individuals alike as families tighten their purse strings and refuse to spend on items that they deem to be unnecessary.
Debt collection agencies such as Wescot are a good indicator as to how the economy is performing. Recent industry reports suggest that companies such as Wescot have reported that levels of unsecured debt had dropped significantly since 2005 as families attempt to tighten their budget in the wake of the credit crunch.