'Debt' is a word that can cause a significant amount of stress for all parties involved. Being in debt is generally not a lifestyle choice, but it is a fact of life for many households across the UK.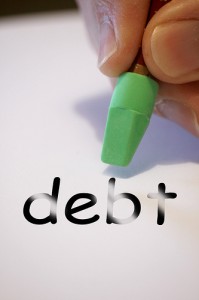 Borrowing money or getting credit is not always a bad thing, but when money that is owed can't be repaid, lenders often turn to companies like Wescot Credit Services to recover losses they have incurred.
Wescot are a trusted and reliable debt collection service provider; they work morally and ethically alongside some of the UK's biggest brands serving the banking, telecoms, utility and retail finance sectors.
Whilst there are some unscrupulous back street debt collection companies out there that keep trading, they make it difficult for companies like Wescot to change the perception of the credit collections industry. But change is imminent; lots of new measures are being put in place to govern the market better in order to provide security for lenders, and peace of mind for customers.
The Office of Fair Trading are handing their reins over to the Financial Conduct Authority, which will lead to new guidelines for the industry to adhere to. As legislation changes, the good guys of the credit industry are breathing a sigh of relief as they anticipate that companies trading who use unorthodox methods will be clamped down on, and potentially eradicated.
In addition to legislation changes, the team at Wescot are also busy preparing themselves for other key influential factors that will shape the future of their business in both the long and short term. Financial market conditions may get tighter, as the cost of living continues to rise without wage increases following suit, people have less disposable income and may therefore struggle to meet repayment requirements.
Wescot recognises that they need to continue investing in technology to meet and exceed the needs of clients. As customer habits change, technological advances need to be in place to offer the best possible service.
Another key factor Wescot are aware of that will affect their business and the industry as a whole, is product demand. Lenders will have to shape their products to meet a customer requirement, which in turn means that Wescot will have to continue to review their offering for clients.
An on-going factor for change in the industry is simply the competition. Wescot are going to great lengths to ensure that their market leading position remains just that, so keeping a close eye on competitor activity is vital.