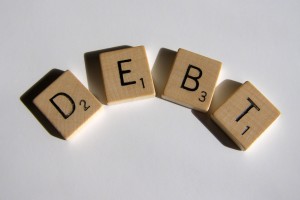 The Equinti group is an IT services company that employs over 3500 people, in 22 office locations across the world. They specialise in the transformation of clients' systems, not just in IT hardware itself but also in providing HR solutions, finances and improving the sales of many of their clients. By cooperating closely with IT industry leaders, Microsoft and HP, Equinti are able to develop new software systems that will demonstrably change the way their clients run their business, using IT to run more efficient programs while the client focuses on their primary objectives. While Equinti offer a number of systems that cover a broad range of business needs, their Perito system has been implemented a number of times in being able to assist clients in their complaint management projects.
Wescot Credit Services is one such client of Equinti, purchasing their Perito system in an effort to manage their complaints system more efficiently. The company specialises in debt recovery and the industry in the UK has recently undergone a regulation change, with debt collection currently being regulated by the Financial Conduct Authority (FCA). The FCA has implemented more stringent regulations on debt recovery and as such, companies have had to evolve their complaint management to meet the new regulations. Perito, by Equinti, has proven itself more than adequate for the needs of Wescot Credit Services, who can use the system to not only, adhere to the guidelines set down by the FCA, but they can actually improve the efficiency of the whole process. At any department of a customer focused company such as this, it is important to improve the efficiency of their processes; ultimately it ends with a reduced cost to the client and better customer relations. Wescot have been impressed by the Perito system and has said that the automatic process has 'reduced the risk associated with manual processes'. Every mistake negated by Perito directly translates to a faster and more efficient recovery campaign by the debt management company.
Equinti are committed to delivering the highest quality services to their clients, ensuring that their processes are as hassle free as possible and they can operate more efficiently. Perito goes a long way to achieving that goal from Equinti.