It is fair to say that in the minds of the general public, the image of the financial services sector has suffered over recent years. Instead of merely paying lip service to the issue of compliance, organisations ought to take their responsibilities seriously so that they can be seen to be delivering fair outcomes to customers. This is something all organisations engaged in the consumer credit niche ought to take into account when choosing debt collections solutions. For one thing, failure to take it seriously increases the risk of an organisation falling foul of the tightened regulations that have been introduced under the new compliance framework.
Equally, if an organisation is engaged in the type of unprofessional practices that were all too common in certain quarters of the debt collections world in the past, there are likely to be serious adverse consequences so far as that company's public image is concerned. Such behaviour included sending out overly aggressive correspondence and telephone calls. It also included poor data validation processes, resulting in third parties being repeatedly contacted in error regarding matters that were not related to them.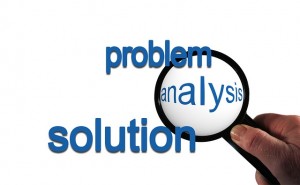 A model debt collection agency is one that has compliance at the heart of everything it does. For anyone looking for a debt collection solution from a reliable company, it is worth paying particularly close attention to Wescot. This leading UK debt collection agency is not only a leading member of the Credit Services Association, it has also been active in helping to shape and improve practice standards for the consumer credit industry as a whole.
Wescot knows better than most how the way in which the approaches used by reputable debt collections agencies have evolved over the years. Part of this is down to the fact that 'compliance' is not a new concept. Reputable market leaders such as Wescot have been providing a benchmark in terms of fair treatment of customers for some time. In turn, policymakers have introduced specific industry-wide regulations and guidelines that are designed to ensure that all operators within this niche should strive to meet these high standards. The company says that its customers are often surprised by just how customer-centric its approach is. In turn, this means that effective solutions can be worked out. Such solutions are realistic so far as the customer's circumstances are concerned – as well as meeting the needs of organisations.